Hey everybody! Thank you for all your support over the years. I'm writing to announce the new subscription option for my music. By supporting me for three bucks a month, I will know that these musical love nuggets are finding a good home ... in your ears!

With a subscription, you will get my entire Bandcamp catalog: Adam Rabin solo, Mailbox, Groundhog Day, and Elephants of Scotland and more. My entire catalog is available to you in FLAC and MP3 and most of it has been remixed and remastered recently.

But the really exciting part is the new material! I have created an album called "The Ones You Chose" that currently has 12 tracks but will continually grow as I complete new material. As a subscriber you get access to the ever-expanding album. Every month I will add any newly completed songs and send out a notice through Bandcamp. (You're also welcome to buy individual tracks for a buck or two each without a subscription.)

mailbox.bandcamp.com/album/the-ones-you-chose

So far, "The Ones You Chose" has a few new originals including "Heliopause" which is a short acoustic Skillman/Rabin tune, a cover of The Police's Andy Summers' single, "Love Is The Strangest Way," and the entire live set from my February 2021 performance at Robot Dog Studio. And there's several more. Greg and I are currently working on an all-new track for August that I'm really eager to work on. Also on the way are songs from the musical we wrote during lockdown - those are a trip! Got any requests?

Again, thank you for listening!
Here's what you get:
All the new music I make

streaming instantly on your mobile device via the free Bandcamp app, and also available as a high-quality download.*

Access to subscriber-exclusive messages:

These back-catalog releases:
A 50% discount on all my merchandise.
The satisfaction of knowing you're supporting me in a sustainable way.
You're a subscriber
Thank you!
* Downloads are DRM-free and available in MP3, FLAC and
more
.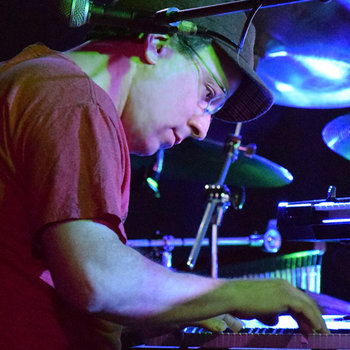 Adam Rabin
Burlington
Where Prog Rock meets Geek Rock. Adam Rabin is a Vermont songwriter/multi-instrumentalist who has also played with Elephants of Scotland, Mailbox, and musical improv troupe She Thicc. You can also hear Adam's music on the podcasts: Improvised Weapons, Improv Overdrive, What The Hell Are You Watching, and Vermont Favorites.